Living Art in Your Home A Natural Habitat Beyond Comparison Educational Resource for Students Young and Not So Young Exotic Ecosystem A Piece of Polynesia or South Pacific in your home
Introduce into your home the amazing underwater world of custom aquariums. Intrigue your family and guests with an eye catching piece of live art showcased in your home.
Aquariums are filled with mystery, great color and beauty. Let us partner with you and your team to create underwater wonders inspired by the Great Barrier Reef or French Polynesia or something else completely novel.
A large part of what inspires us is creating unbelievably artistic habitats that look like aquatic dreams.
Our master aquarist and aquatic designer Kevin Phoenix has been a working professionally in aquarium design, construction, and maintenance since 1985.
You can be rest assured the system we design will be flawless from start to finish. It is our passion and pleasure to provide our clients with the best aquarium possible customized to their space and aesthetic preferences.
Provide the concept and we will produce the perfect piece of underwater living art.

We work closely with you to design and build a custom aquarium installation to fit your needs and, more important, realize your unique vision. Our collaborative approach starts with your ideas which are then integrated into a preliminary design assessment. After you approve the final design, Doc Aquarium's master craftsmen and technicians ensure that the finished product meets and exceeds your specifications and expectations.

With over 35 years of experience, Doc Aquarium has an unparalleled background in designing and maintaining high-end, complex luxury aquariums. Your system is carefully designed not only for beauty and dramatic effect but also to ensure your aquatic dreams don't turn into maintenance nightmares.
From a biological standpoint, fish, coral, and other aquatic creatures are carefully curated to create naturally balanced ecosystems that will thrive and evolve over time.
On the mechanical side, electrical, filtration, and automation systems are meticulously selected to provide custom aquariums that are quiet, reliable, and easy to clean and maintain.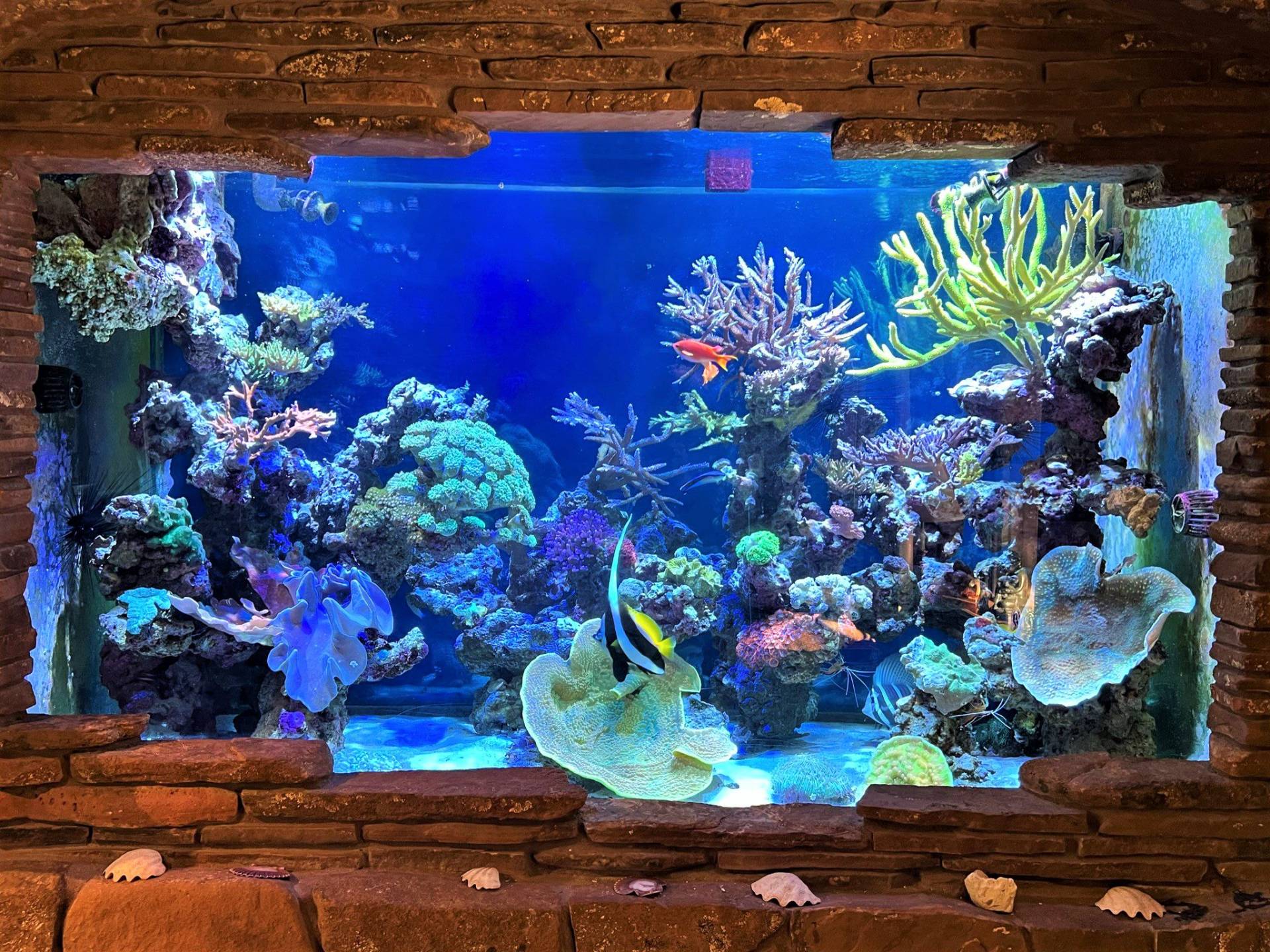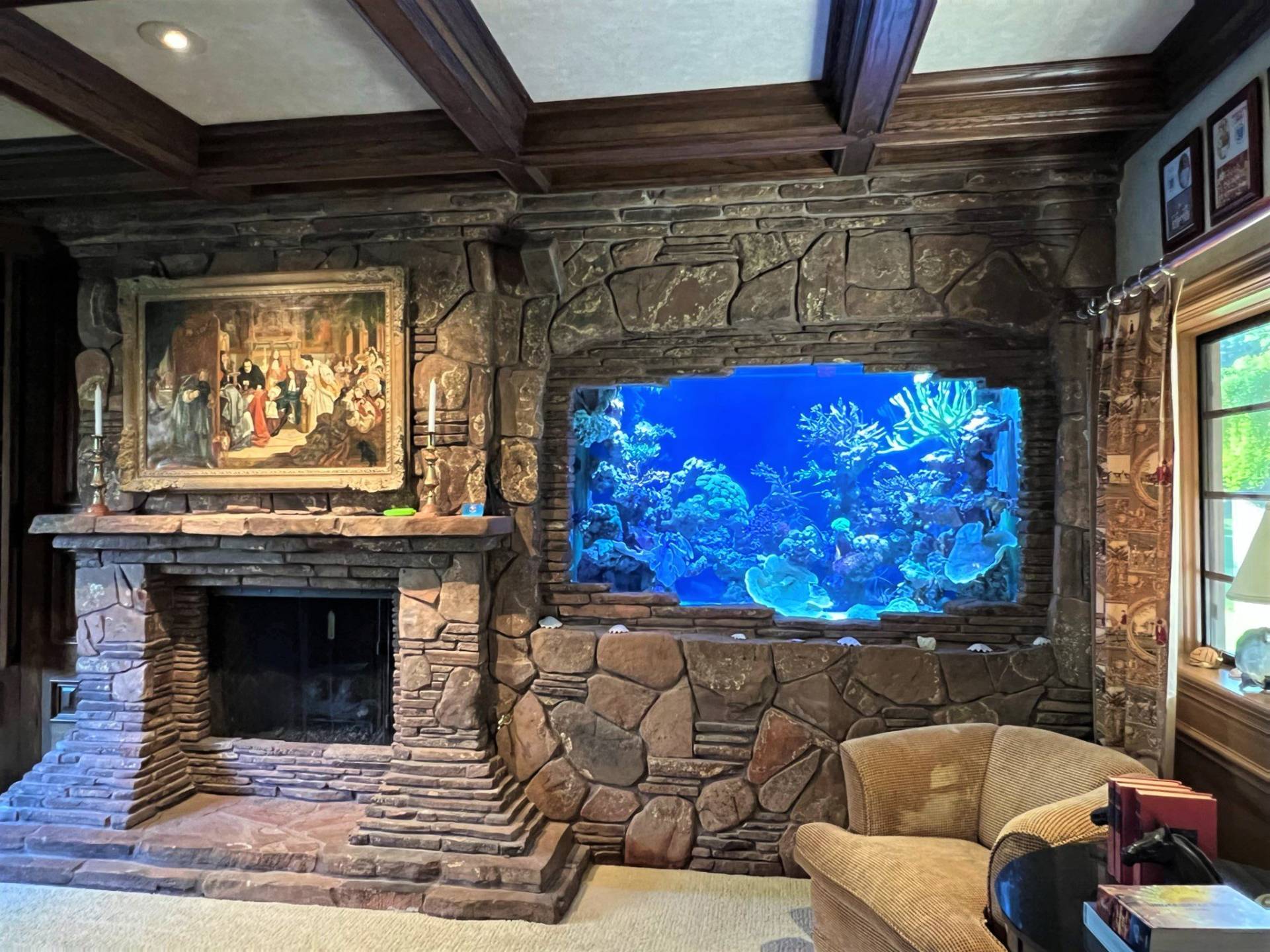 500 gallon living reef aquarium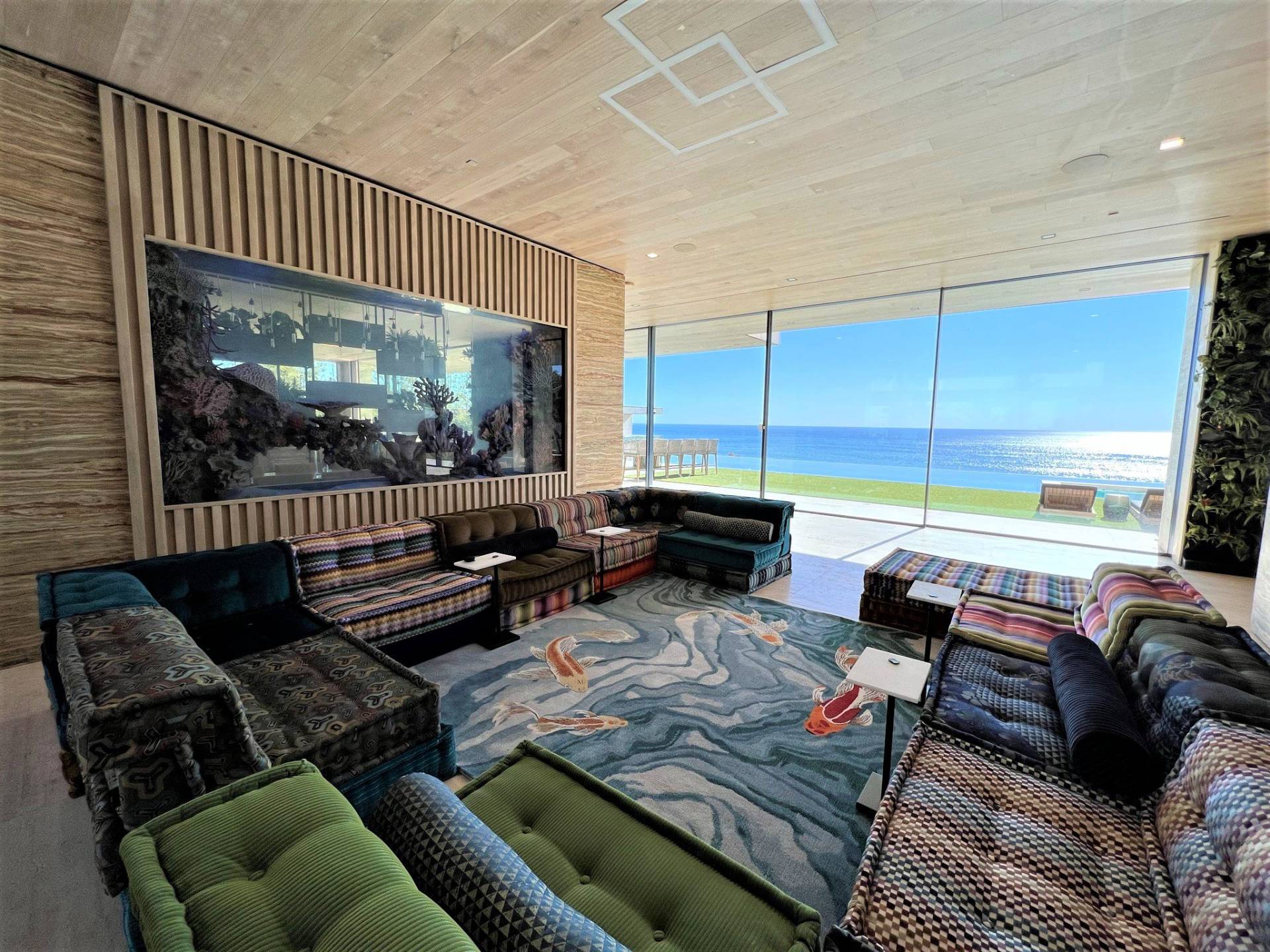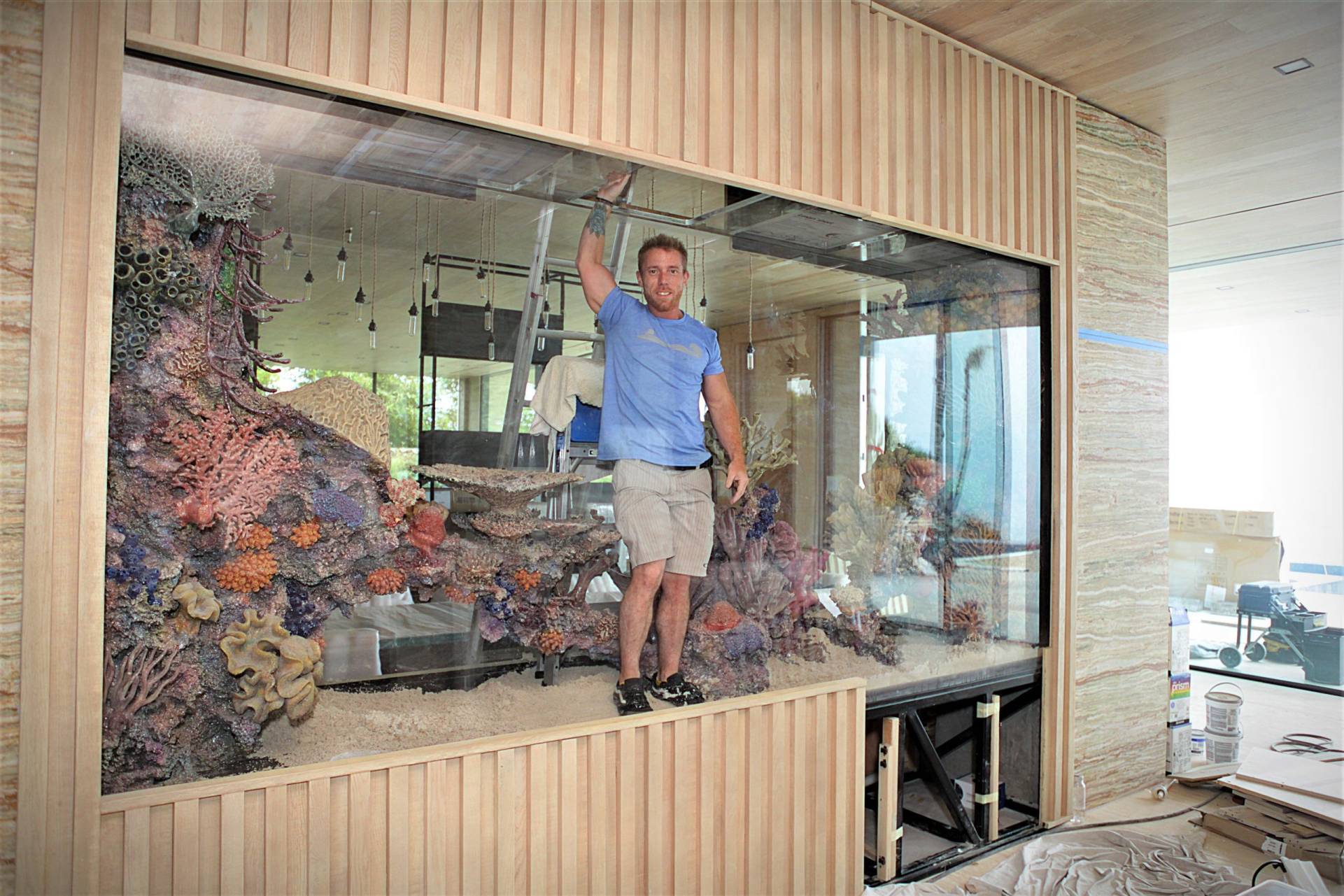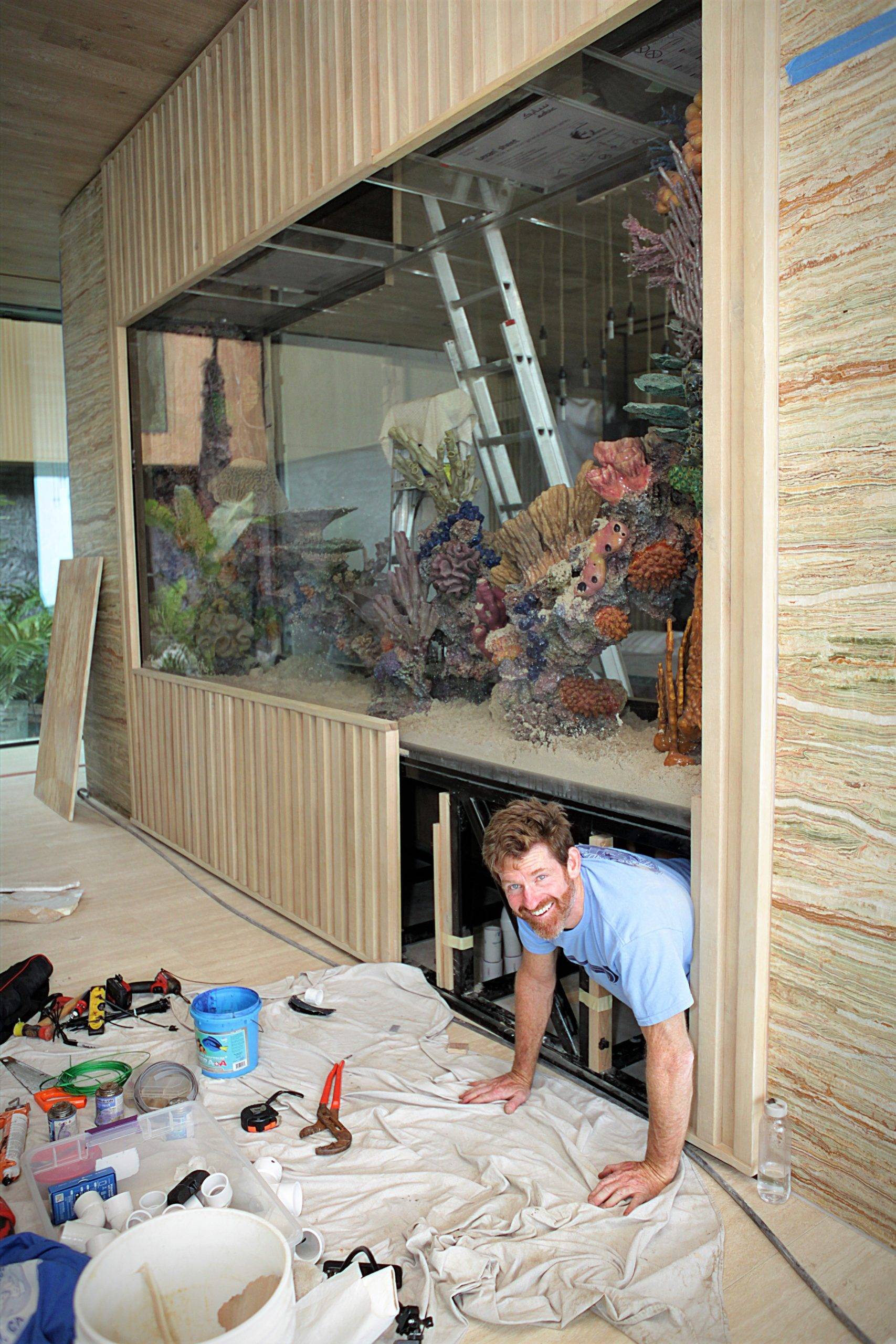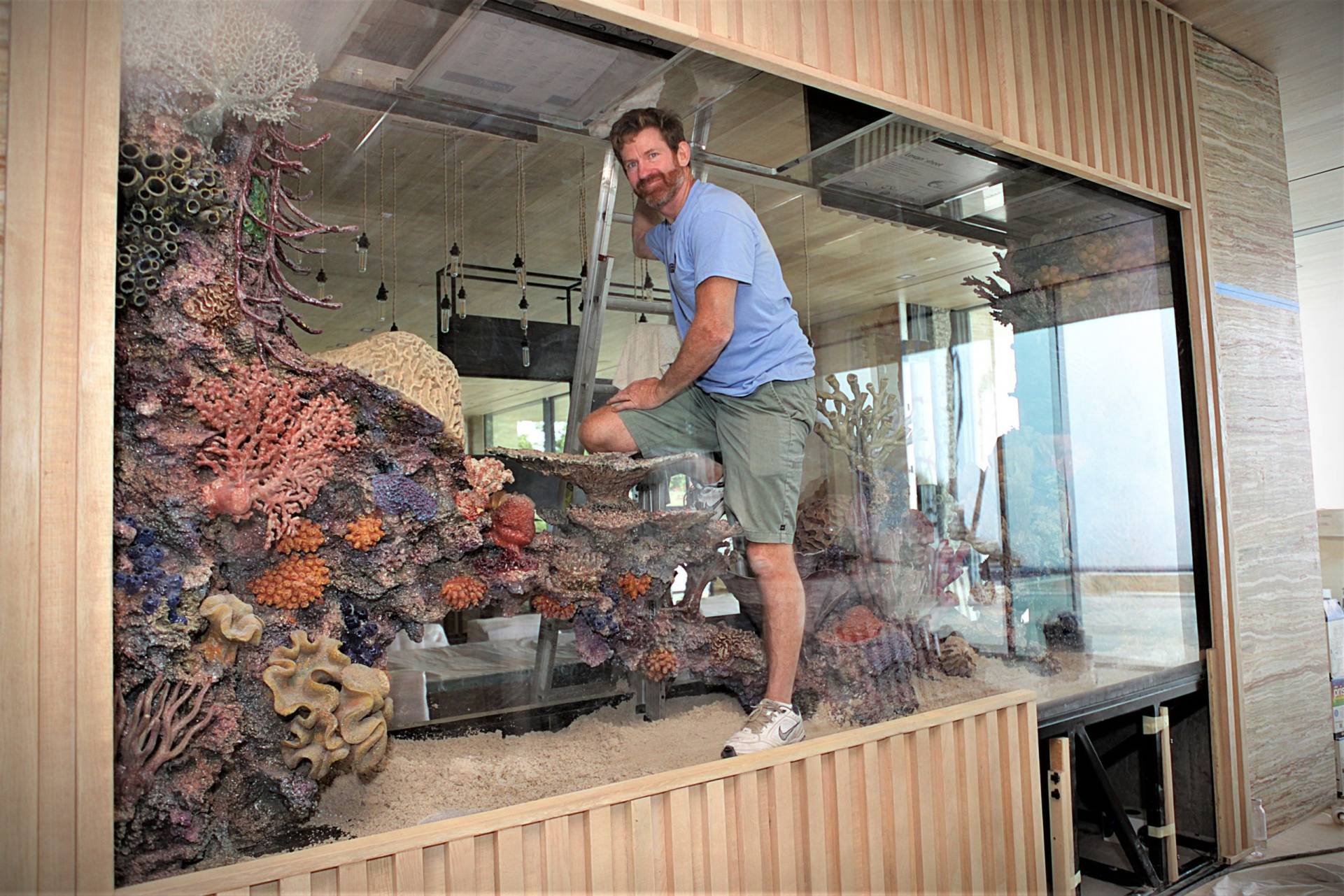 1600 gallon saltwater aquarium
shawn inside the MKH build
Kevin inside the MKH tank build
We look forward to helping you realize your vision for your own custom aquarium. Contact us today for a complimentary consultation.
The order form below helps us to better understand your goals and is also a great way to explore potential options.