Aquarium and Pond Maintenance Service (Los Angeles and Ventura Counties)
Each aquarium has a tank personality and we want to bring out the best in each. It is our goal to provide a worry-free aquarium service so you can sit back relax and enjoy the wonderful world of aquatic life. Our expert team has the experience and training to bring you thorough and efficient aquarium maintenance. We will travel to you with and bring all the supplies and equipment needed.
Our work is guaranteed and we are fully insured. Please let us know if you are not happy and we will do whatever possible to ensure you are completely satisfied.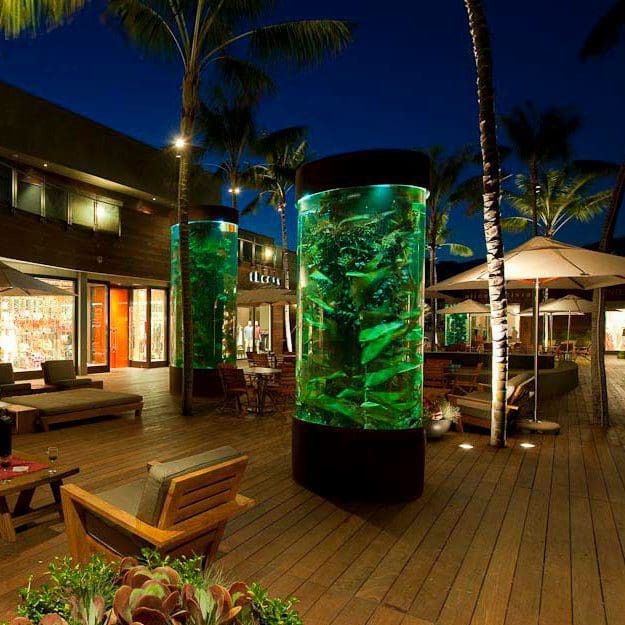 We provide a wide range of listed services (but are not limited to):
Pond maintenance
Set up and progress reports
Remote aquarium parameter monitoring
Regular water chemistry testing with written log sheets left on site
Fish disease microscopic diagnosis
Fish quarantine and relocation
Fish and aquarium sitting
Routine cleaning and servicing
Aquarium relocation
Aquarium breakdown and storage
Disaster recovery and reconstruction (direct or via insurance)
Professional expert animal life recommendations for a balanced ecosystem
Equipment upgrades
Acrylic polishing
Additional services as needed
We specialize in all aquarium habitats but Doc Aquarium is unique because we operate our own 750 square foot greenhouse coral farm. Building upon this capability, we have a strong emphasis on and extensive experience with living reefs.
Our live coral is grown under natural sunlight to minimize our carbon footprint. All corals are carefully monitored upon introduction and guaranteed to adapt perfectly to the artificial lighting in your aquarium.
Service packages:
Premium service is performed 1-2 days weekly. Most reef aquariums may need single weekly visits if the client cannot assist with some of the tasks.
Advanced service is performed every 2 weeks. If the client can clean the skimmer, top off the filter if needed and use the algae magnet to clean the glass in between our visits then this may be the package for you.
Basic service is performed every 3-4 weeks or monthly. Most standard freshwater systems can utilize this plan to run a successful aquarium.
Fish only service is performed every 1-2 weeks. With this plan, skimmers and filter socks need to be cleaned weekly or at least every other week to keep the water chemistry nutrient levels in check.
Pond service is performed every 1-4 weeks. This includes routine skimmer basket cleaning, pump and filter service, netting leaves and brushing the floors, walls and waterfalls, plus water testing. Regular vacuuming can also be a part of the service if the proper connections are available on site, much like a pool set up.
We offer aquarium and pond services locally:
Los Angeles County – Malibu, Santa Monica, Venice Malibu, Pacific Palisades, Brentwood, Bel Air, Beverly Hills, Calabasas, Hidden Hills
Ventura County – Thousand Oaks, Westlake Village, Ventura, Oxnard, Camarillo, Santa Rosa Valley, Hidden Valley
Don't see your area listed? Call Doc Aquarium to see if we offer (or plan to offer) service at your location..