Los Angeles and Ventura Counties Aquarium and Pond maintenance
Each aquarium has a tank personality and we want to bring out the best in each. It is our goal to provide a worry-free aquarium service so you can sit back relax and enjoy the wonderful world of aquarium life. Our expert maintenance team has the experience and training to bring you thorough and efficient aquarium maintenance. We will travel to you with all the supplies and equipment needed.
Our work is guaranteed, please let us know if you are not happy and we will do whatever possible to ensure you are completely satisfied. Be rest assured because we are fully insured and will cover everything to achieve the highest customer satisfaction possible.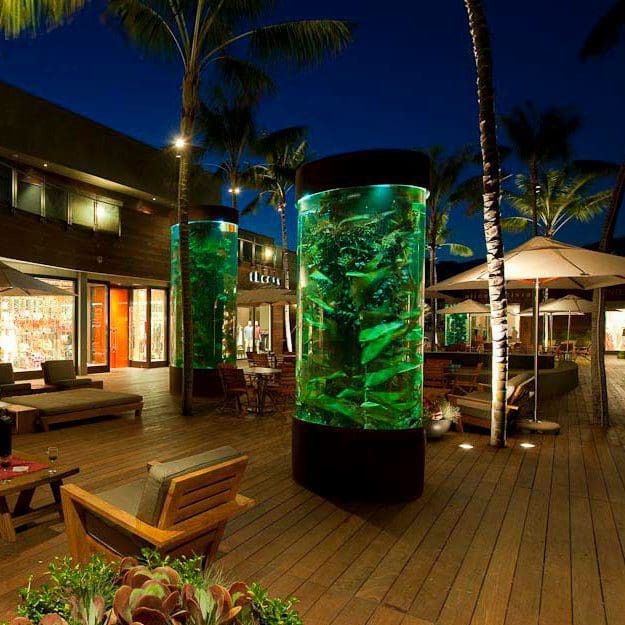 We provide the range of listed services and are not limited to:
Pond maintenance
Set up and progress reports
Remote aquarium parameter monitoring
Regular water chemistry testing with written log sheets left on site
Fish disease microscopic diagnosis
Fish quarantine and relocation
Fish and aquarium sitting
Routine cleaning and servicing
Aquarium relocation
Aquarium breakdown and storage
Professional expert animal life recommendations for a balanced ecosystem
Equipment upgrades
Acrylic polishing
The list can go on and on
We specialize in all aquarium habitats. Because we have a 750 square foot greenhouse coral farm we have a strong emphasis on living reefs. We offer live coral grown under natural sunlight to optimize our minimal carbon footprint. Have no worry, our corals are carefully monitored and adapt perfectly to artificial lighting guaranteed.
Service packages:
Premium service is performed 1-2 days weekly. Most reef aquariums may need single weekly visits if the client cannot assist with some of the tasks.